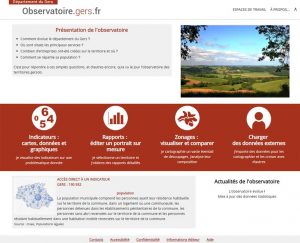 Observatory of Gers territories - The French Gers Department
The French Gers Department has been using Géoclip for many years. With the latest update that has just been made, this is the third generation of territorial observatory, now powered by Géoclip Air.
What the management team particularly enjoyed with this new version was the speed with which the database was updated, thanks to the new admin interface, which makes it easy to import new datasets and automatically aggregate them at different geographical levels.