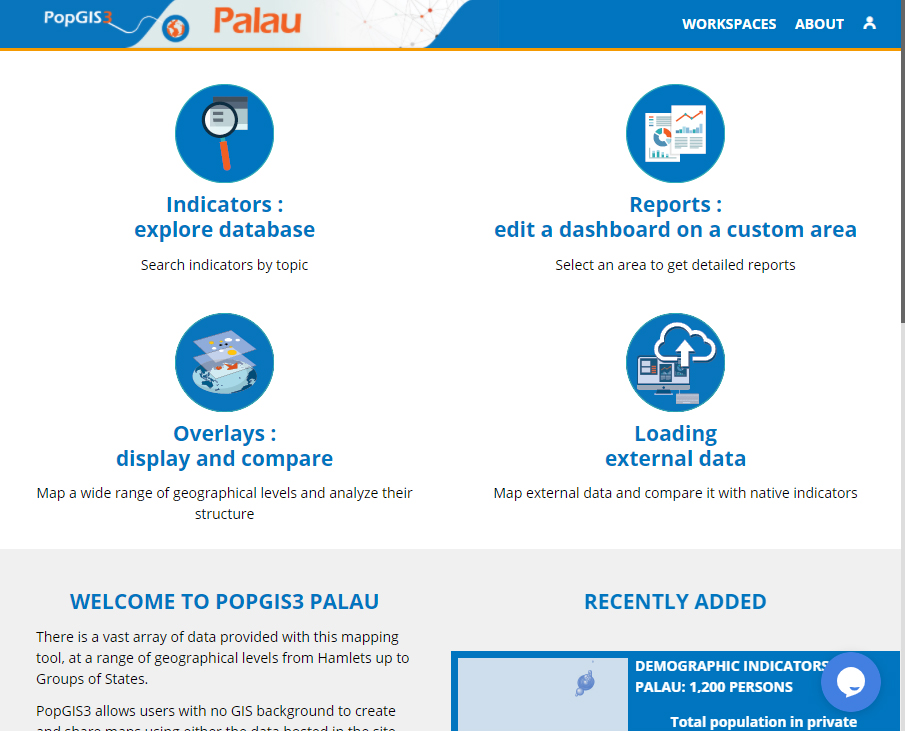 Atlas of the Palau State (PopGIS) - Pacific Community
The Pacific Community has deployed several "PopGIS" observatories for the States and Territories of its region in order to make accessible all kinds of data related to population, households, economy, education, health, etc. and to help decision-makers to develop the territories of the Pacific Region.
As well as the atlas of the Tonga Islands, the Pacific Community presents another observatory from its Region and shares statistical data and geolocalized indicators dedicated to the Palau State.