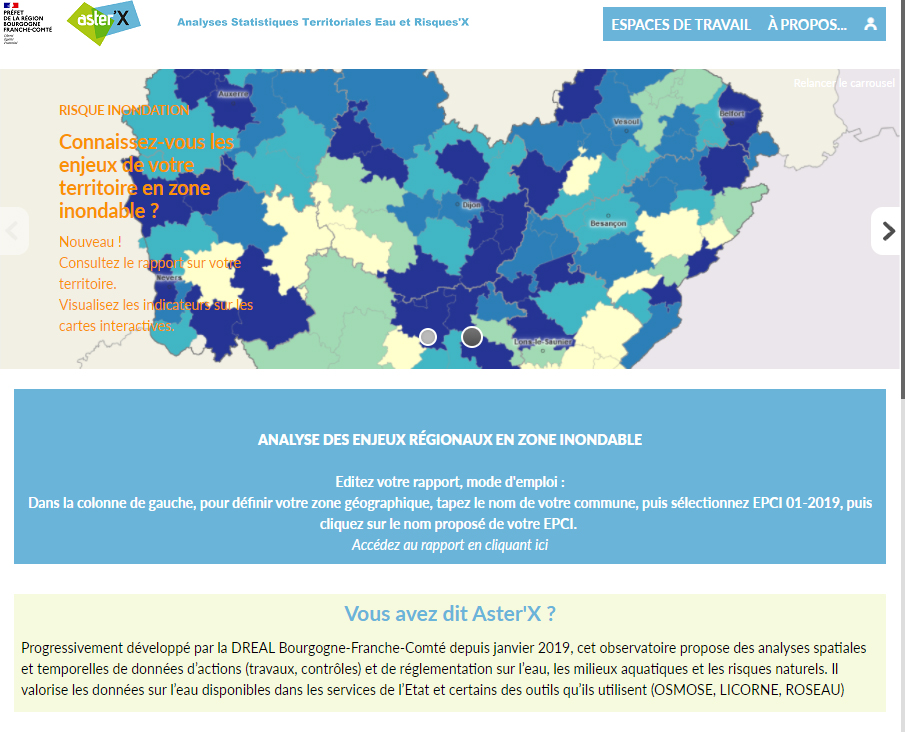 Territorial Statistical Analyses Water and Risks'X - The French DREAL of Bourgogne-Franche-Comté
The Regional Directorate for Environment, Development and Housing (DREAL) of the French Bourgogne-Franche-Comté Region presents its observatory dedicated to the prevention of risks and, more particularly, on the natural risks related to its territory.
The Territorial Statistical Analysis of Water and Risks Observatory (Aster'X) promotes shared knowledge of the territories related to the regulations on water and aquatic environments - prevention plans, flood prevention action programs, water development and management master plans, urban wastewater directive, etc. - as well as natural risks - floods, landslides, etc.