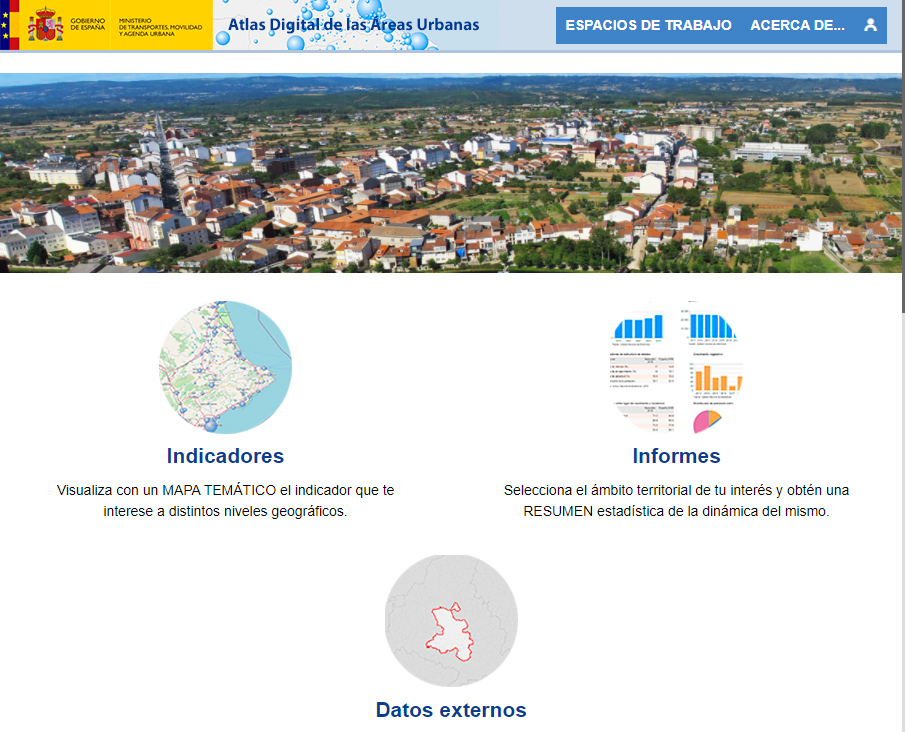 Atlas Digital de las Áreas Urbanas - Ministerio de Transportes, Movilidad y Agenda Urbana (Spain)
The Ministry of Transport, Mobility and Urban Programs, formerly the Ministry of Public Works, is responsible for executing public policies in the fields of public works, urban planning, land, housing, transports, etc. One of the Ministry's missions is to follow-up and analyze the evolution of the urban phenomenon throughout Spain and in each autonomous community.
Local authorities, decision-makers, citizens, journalists, researchers, students, etc. : each actor has access to nearly 600 statistical data and indicators geolocated according to various administrative areas - municipality, city area, province and autonomous community - dedicated to the situation of Spanish urban areas in terms of population, urban planning, housing, land use, etc. in the Atlas Digital de las Áreas Urbanas.