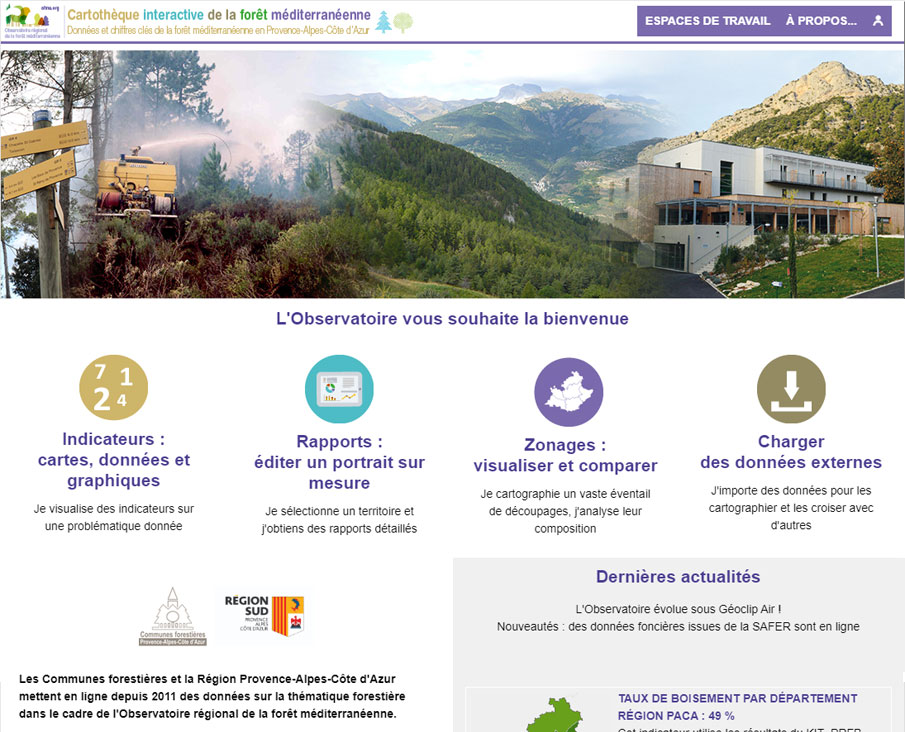 Interactive map gallery of the Mediterranean forest - OFME
The Regional observatory of Mediterranean forests in Provence-Alpes-Côte-d'Azur has just released the new version of its online mapping tool. We are changing interface, with the migration to Géoclip Air, we are updating the data to offer the most recent information available, while keeping the essential: to offer a beautiful tool for visualizing information about the forest in the PACA Region, at different geographical levels and for all themes related to the forest: territorial distribution, forest protection, risk management, wood valuation, economy of the sector, etc.
The OFME project team has created a beautiful observatory, with the obvious aim of making it accessible to as many users as possible. A video tutorial shows how to consult the map library and introduces the main features for accessing indicators and reports.